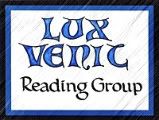 How godly we become depends on how hard we work at it.

How hard you work at putting on the right thoughts and actions will directly affect how much like the Lord Jesus Christ you become in this life.
Ouch, OUCH, O.U.C.H.
I don't have time for a detailed post, but I can pretty much sum up my reaction to this chapter in a couple of sentences.
Being an excellent wife will not come naturally. It requires that I roll up my sleeves and get to work.
I'm heading out of town for the weekend, but look forward to reading what everyone else has to say on this chapter.