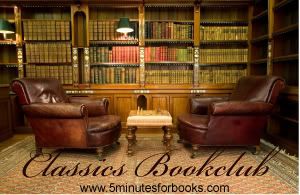 This month's Classics Bookclub offered the opportunity to read anything by Louisa May Alcott. I chose
The Inheritance
because it was set in 19th Century England (my favorite, you know).
The Inheritance
is Miss Alcott's first novel. She wrote it when she was just 17, but it wasn't found and published until after her death. It's the story of Edith Adelon, an orphan who's been raised by the wealthy Hamilton family as a companion for their daughter, Amy. Edith is sometimes treated as a member of the family, and sometimes as just a servant. She doesn't seem to fit in either world. Her beauty, grace, and sweetness earn her the respect and admiration of James Percy, and draw the ire of the Hamilton's cousin, Ida. As James seeks to protect Edith, they find themselves heading toward a relationship that society forbids.
I adore
Little Women
, and I really wanted to feel the same about
The Inheritance
. I like the
idea
of the story, and I think she created some interesting characters. But, this was Miss Alcott's first novel, and obviously so. It's a valiant first effort, but (for me) not as engaging as her best-known work. (Updated to add: I do applaud her for writing a novel at 17. I wouldn't/couldn't have tackled that! It wasn't terrible, and reading it allowed me to see how much she grew as a writer.)
Have you read any other Alcott? I'm anxious to see what other Bookclub participants have to say.