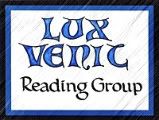 I've been negligent on posting my thoughts about The Excellent Wife lately, for lots of reasons. First, there's so much information to assimilate that my brain and spirit just can't seem to process it all in time for a weekly post. Second, it's tough for me to stick to a schedule and post on a certain day each week.
At first, I wasn't going to respond to this chapter because Martha Peace really rattled my chains. I work outside the home, and have since before
CJ
was born. I know that I am exactly where the Lord has called me to be. He's shown that to me time and time again. Though I will say that working outside the home was made easier because
CJ's
caregiver was a Christian woman who is a member of our church family. Having Mrs. G was a blessing I never took for granted.
I'm good at my job, but I am not defined by it (in fact, I rarely discuss my job with anyone other than R). I enjoy working, but it is not my primary source of satisfaction or joy. My job does
not
come before my family, and my employer understands and respects that. I realize I am blessed in this regard, as well.
There are many reasons Christian mothers choose to work outside the home...financial and otherwise. I think Peace nearly excludes the possibility of having a valid reason to work outside the home. I felt her perspective leaned a little on the legalistic side, and quite honestly found myself so put off that it took me a while to get through this chapter.
I've deleted just as much as I've written in this post, because I don't want to appear to be on a defensive tirade. My reaction to this chapter can be summed up in two thoughts:
~As women, God calls each of us to different paths. We must be careful not to question
another's
calling or look down upon a woman whose calling is different than our own. I have many friends who stay home. I respect them for that, and certainly applaud them for following God's will for their families.
~A stay-at-home wife/mother isn't necessarily a better worker-at-home than her employed counterpart. While I work full-time, I also strive to make my home a haven for my family and still spend a lot of time with them. I don't have much idle time, but for me personally, that's a good thing. My outside commitments are limited to what God wants from me, and so I am able to give my family the attention they need and deserve.
Despite my hearty disagreements with portions of this chapter, I found that the second part of the chapter about setting the tone in the home was quite insightful. Since making major changes in our home this year, I've seen how much R appreciates my efforts and I have come to a much better understanding (and accountability) of my role in the atmosphere of our home.
You can see how others responded to Chapter 8 by clicking
here
.