The suitcases are unpacked and stored. The laundry's done and put away. Work resumes tomorrow. Reality is creeping up on me.
Vacation Bible School has started, so I'll be MIA this week. Looking forward to sharing with you again as soon as I can, but I couldn't wait to tell you about this: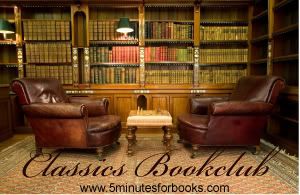 The first selection is
my favorite book of all time
and is going to be hosted by my friend
Lisa
. Join us, won't you?