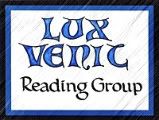 And I thought
Week 1
was tough! Chapter 2 gave me so much to consider, I read it several times. I haven't digested it all yet. I wish I could respond to each paragraph Martha Peace wrote, but I'm going to focus on the top three points that spoke to my heart.
First...
Yours and every wife's chief end in life is to glorify God, but it is to glorify Him in the manner in which God planned.


~Pg. 10
I wrote in the margin, "
not my plans
!" I long to glorify God, but so often I want to do it in accordance with my plans. However, I'm to glorify Him within the roles He has chosen for me. If I seek to satisfy myself with what I want, even if people are pointed to God in the process, I'm not truly glorifying Him.
For several years, I've wanted a "ministry" beyond what I have. I've wanted to do big things for God. I've bought into S*tan's lie that serving my family isn't enough. I've wanted to find my identity in other arenas. In the past year, God has brought tremendous changes to my heart. More than anything, I want to serve my family. That is the only ministry that matters.
Next...
The works God has prepared for you to do include not only what you do in your relationship with your husband, but also your heart's motive or attitude. It will help you to have the right attitude if you focus on what you are supposed to be doing, not on what your husband is supposed to be doing.


~Page 12
I am easily frustrated when R doesn't do what I expect him to do, especially around the house. I am quick to blame him, showing little patience or understanding. I slip into the role of martyr, which I think suits me well. It doesn't. If I would take the energy I spend worrying about what I think R should be doing, and invest it in what I know I should be doing...well, my home would be much different.
And lastly...the biggie.
Submission
. This is something I've struggled with for most of our marriage. R has a quiet personality. I am anything but. Worried what others may think, I tried to squelch my spiritual gifts for fear of "overshadowing" R. I was miserable. I finally, FINALLY accepted the fact that God has given us different strengths and weaknesses, and that we complement each other. We are a team and R is the captain. He knows that. I know that. And, most importantly, God knows that.
*************
You can visit
Leslie
to see what other members of our reading group thought of Chapter 2.